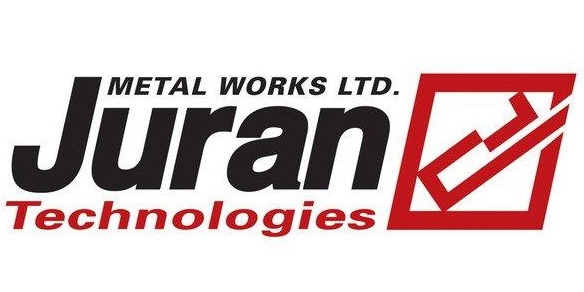 As agents of Juran Metal Works, Western States Machinery is pleased to offer new equipment solutions to the US marketplace. In addition to the highly successful ArilSystem pomegranate aril extracting equipment and Fresh Defrost Technologies, be sure to ask us for more information about the following:
Watermelon Harvester and De-seeder
The system consists of a Rake, which, as it moves through the field, harvests the watermelons, collecting and arranging them into neat compact rows along the length of the field. This enables the watermelon Pick-Up to then easily pick up the melons and send them through the Thresher, which slices them and extracts the seeds. In operation for nearly a decade, 16 of these systems are in use in Israel. The Juran Watermelon Harvester & De-Seeder can be operated by 2 to 5 workers, effectively replacing the 50 to 70 workers that were previously required to perform the same job by hand.
Heat Processing Equipment: Dehydrators, Ovens & Dryers
The World's Most Widely Used Single Conveyor Dryer
Juran's Single Conveyor Dryer is the world's most widely used continuous dryer for the food industry. Based on years of Juran experience and know-how, it is based on a system of alternating air circulation, product cooling and feeding systems, using multi-zone temperatures for maximum efficiency at every stage in the heating/drying process.
Multi-Stage Single Conveyor Dryer – Efficient, Uniform Drying
Designed to handle products previously difficult to dry by ordinary techniques, the Juran Multi-Stage Single Conveyor Dryer consists of a single machine incorporating separate drying conveyors and temperature controlled zones to meet a variety of loading, drying times, temperature and humidity needs. It minimizes produce sticking, and achieves optimal uniformity of the final dried product.
Multiple Conveyor Dryer – Maximum Drying in Minimal Space
This dryer is designed to be ideal for products that do not require temperature zoning, but do require long drying times. Offering a relatively small footprint, this dryer also allows maximum turnover as products are transferred from one conveyor to the next. This drier is ideally suited for cereals, and other prepared foods that require gentle, slow drying at low temperatures.
Multi-Purpose Dehydrators
Widely used in the food industry, Juran Dehydrators offer a perfect solution for dehydrating and drying a variety of vegetables and fruits such as carrots (sliced, diced), peppers (red, green, and chili), onions (rings, sliced, diced), apples (sliced, diced, wedges), garlic, leeks, potatoes (sliced, diced) chips, French fries, celery, paprika, spinach, raisins, and more.
Take a look at some of Juran's 'BEST in CLASS' equipment in our video section!